The button is directly on the redstone lamp and turns it on or off permanently.
The shifter is a lever replacement, so does exactly what the lever would do in place. But a button is less noticeable.
The structure of the circuit is well visible from the picture, a flipflop and a comparator. The comparator is switched on, so compare.
The special thing about the circuit is that the button is on the lamp, and not somewhere on the wall.
Instructions:
Rear view of the circuit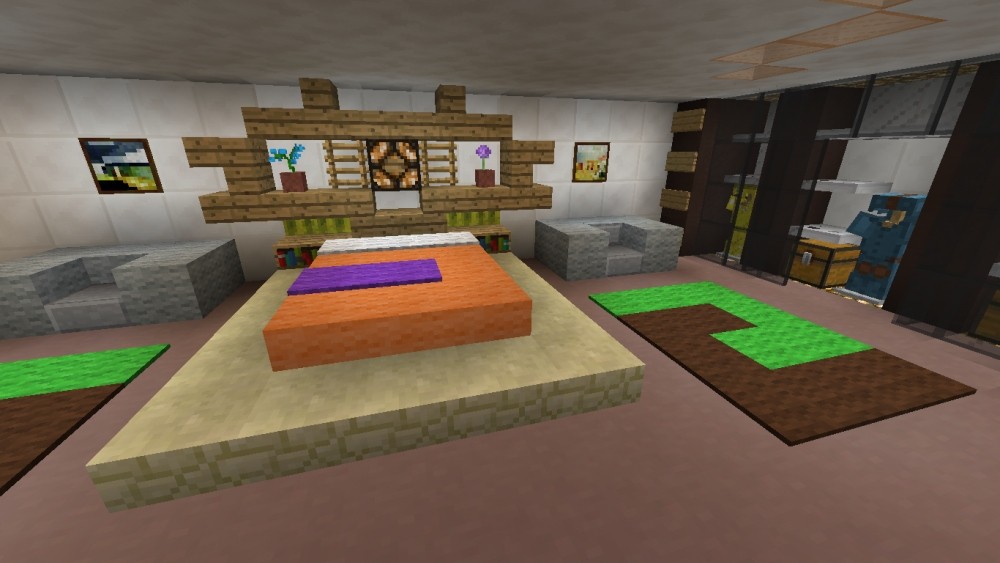 Example where I have installed the circuit so, I found the lever in the place just too ugly. (Lamp above the bed)