This is a small 2×2 door that is piston operated.
This door is 2×2 blocks in size and is operated with pistons. You can use it e.g. as a sliding door at shopping malls, train stations or airports.
This is what the door looks like open: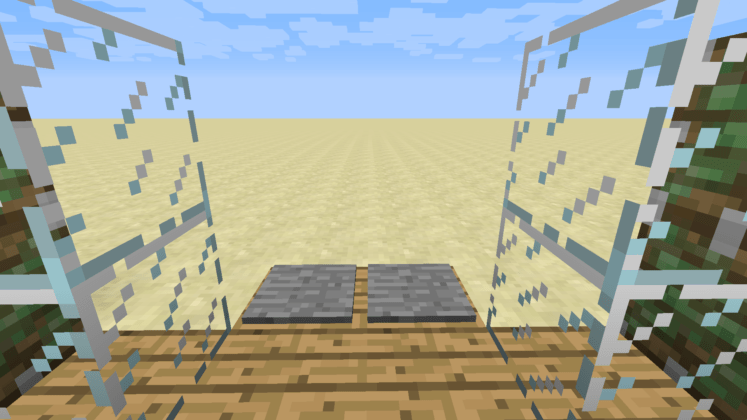 And this is how the door looks closed:
Instructions:
Dig a 2 block deep hole like the one in the picture:
Put 10x redstone dust and 2 redstone flares in the hole:
Fill in the hole and place 1 block and 1 redstone dust over each of the flares: 
Next, build 4 sticky pistons on the two raised blocks: 
At the end you put 4 glass blocks to the pistons and in front of each glass block a pressure plate.
Video tutorial on Youtube by me: https://www.youtube.com/watch?v=EFQrbRmvD-0