Floor covering that lights up in alternation.
This floor is intended for a party room or a disco (more uses for this I can not think of).
the whole thing is quite simple to build.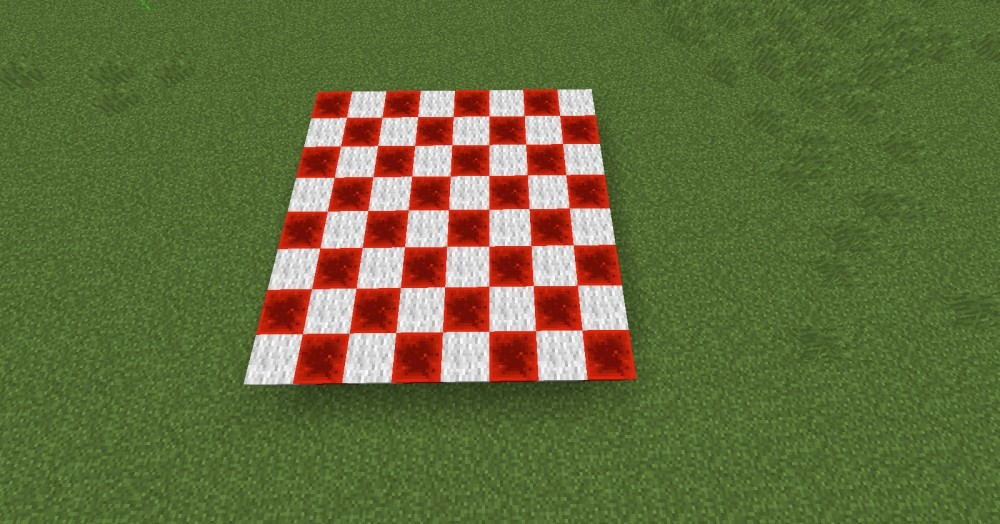 first you build a "chessboard" pattern of redstone blocks and another block of your choice (in my example it is white wool).

then place 2 rows of pistons opposite each other on the "chessboard" (remember that the pistons are placed directly against the "chessboard" on one side and the other side with a block of space between them).
to each piston comes an amplifier which are connected to each other with redstone.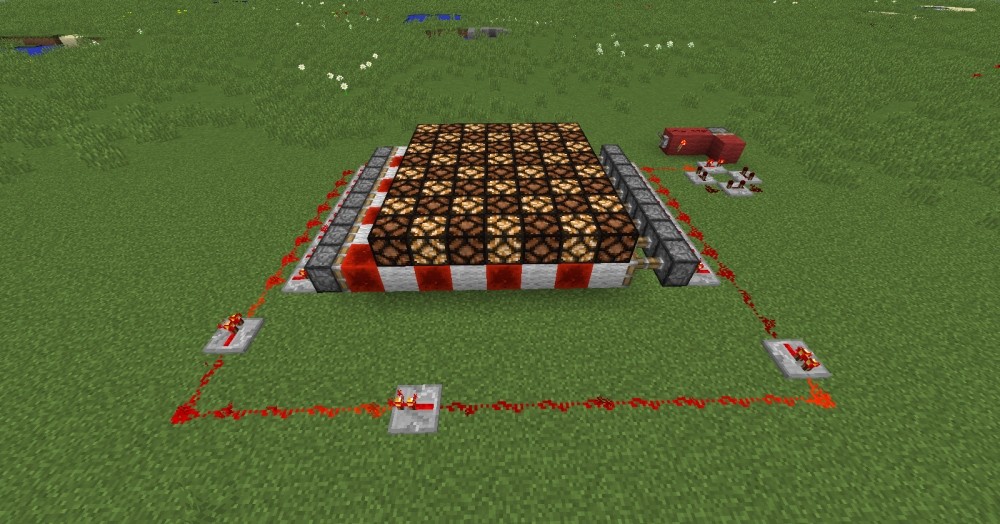 after that the floor covering is built which consists of redstone lamps and in my example is provided with a wooden edge so that you can't see the pistons coming out.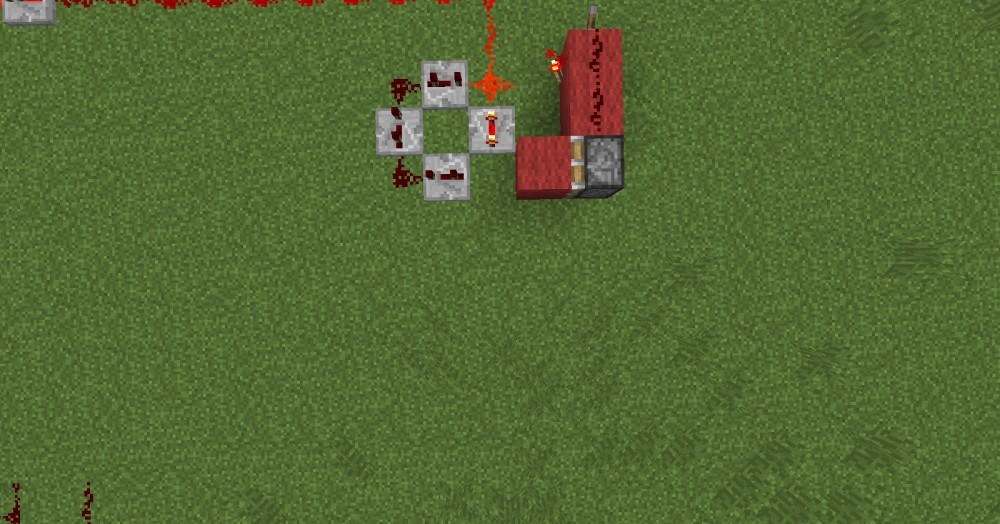 last but not least, build a redstone clock and connect it to your work.
with the clock you can of course also change the cycle in which the flooring lights up.
(maybe there are better ways to build something like this, please forgive me if it is a bit oldschool, because I don't have such a big plan of redstone)