Lalala...why do I even work here! T-T
I took the dye boxes from @Raccon, because they fit really well to a dye shop. The idea is quite simple, a line of dyed cloth and a few pots to dye. Didn't build a house, because I just built it.
Instructions: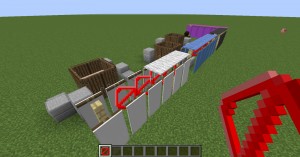 Here is the structure of the line.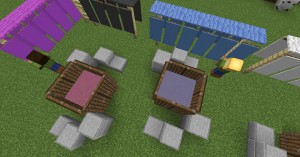 A few more steps for the little people ;)
WHY!!!
The shape of the ArmorStand I have made with the ArmorStand generator. Is relatively practical.