Ship for overseas travel with room for a total of 108 people. The ship contains a total of six decks and four masts.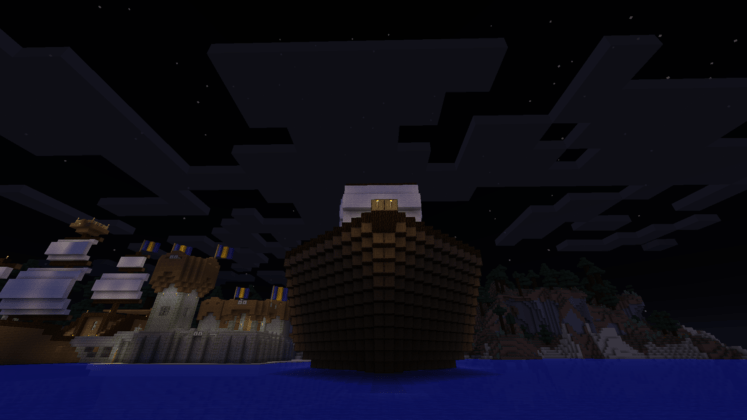 On the lowest deck is the cargo deck. This is where the items that the sailors transport during the crossing are stored.
---
---
This is followed by a deck with a total of 14 rooms. These offer space for 56 guests.
---
---
After the passenger deck follows a separate deck for the kitchen and dining room. Here the sailors prepare delicious dishes which are then served in the dining room.
---
---
This is followed by another passenger deck with 12 rooms and two suites. The deck offers space for 52 people. The suites are larger compared to the normal rooms.
---
---
The fifth deck is the main deck. Here are the 4 masts.
---
---
On the sixth deck, the captain steers the ship.
---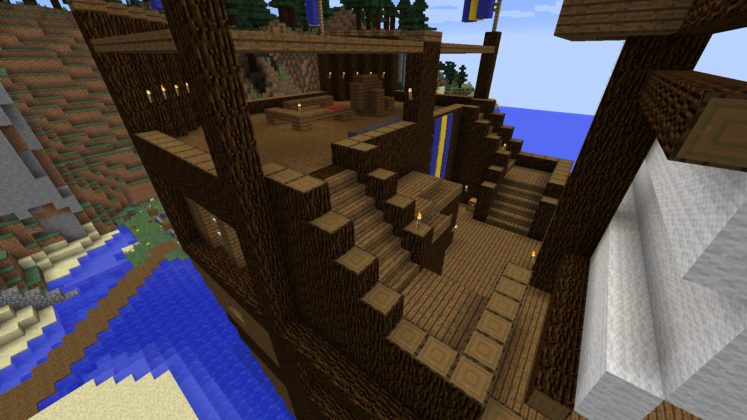 ---
Instructions:
Instructions for the ship is complicated. First of all, you need to pay attention to accurate symmetry. The ship is 40 "meters" high at the highest point. If you are interested, I will gladly make the map available for download.