Learn how to recreate a working traffic light circuit here 🙂 .
Have fun
I used this traffic light for a runway for "airplanes", which is why the circuit works in a way that the landed person has to cross the trip wire first, before the traffic light turns green and the next person can take off
---
Instructions:
First you build the traffic light like in the picture above. At the bottom is a square of 3x3 fences. On it you put a redstone lamp in the middle. Around it you build green glass. Leave the block behind the lamp free and replace the fence with any block you can place Restone on.
Proceed in the same way with the second floor, with red
Next, stretch a trip wire at a point slightly away from the traffic light.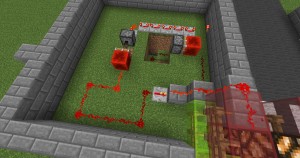 The next step will be to build this circuit exactly as it is shown in the picture. Place the redstone torch where the hook is on the other side of the wall. It's hard to see in the screenshot, but in the front the redstone does NOT run on the glass but on the stone towards the lamp. It's important to get the boosters in as often as possible, and to get the flares as far apart as possible so that you can react during the green phase. This is the circuit for the red lamp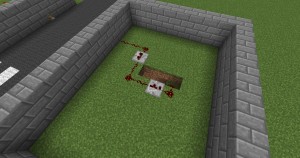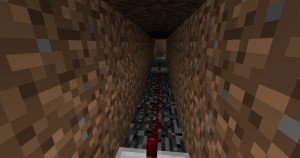 These screenshots show how to build the circuit for the green lamp. This starts on the other side of the road (or whatever) and is connected underground to the bulb as shown in the screenshots. Again, it is important to build amps where the flares are as far apart as possible.
In the end, you can hide the whole speech tone circuit by just making a building out of it, which is the engine room for example :)
I hope you can see everything well on the screenshots and the instructions are understandable
I would appreciate constructive criticism :angel::)